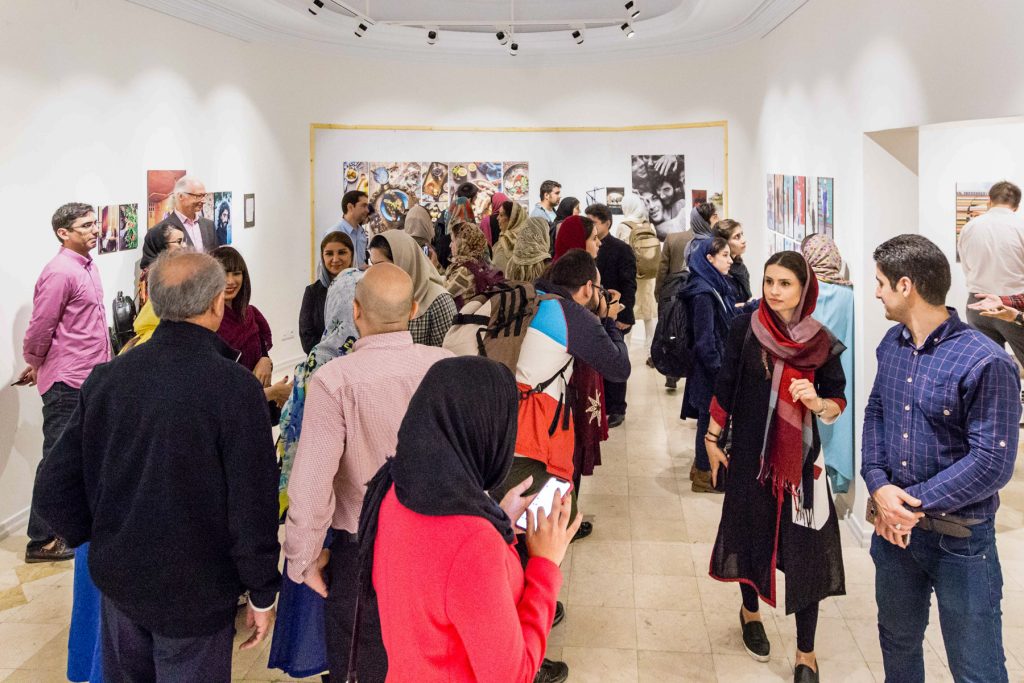 People came from everywhere: friends, colleagues, families or just interested persons, to celebrate together with the authors the success of the workshop. The photographic results are amazingly good and all guests as well as members of the photography conference were surprised about the high level of quality of the photographic works.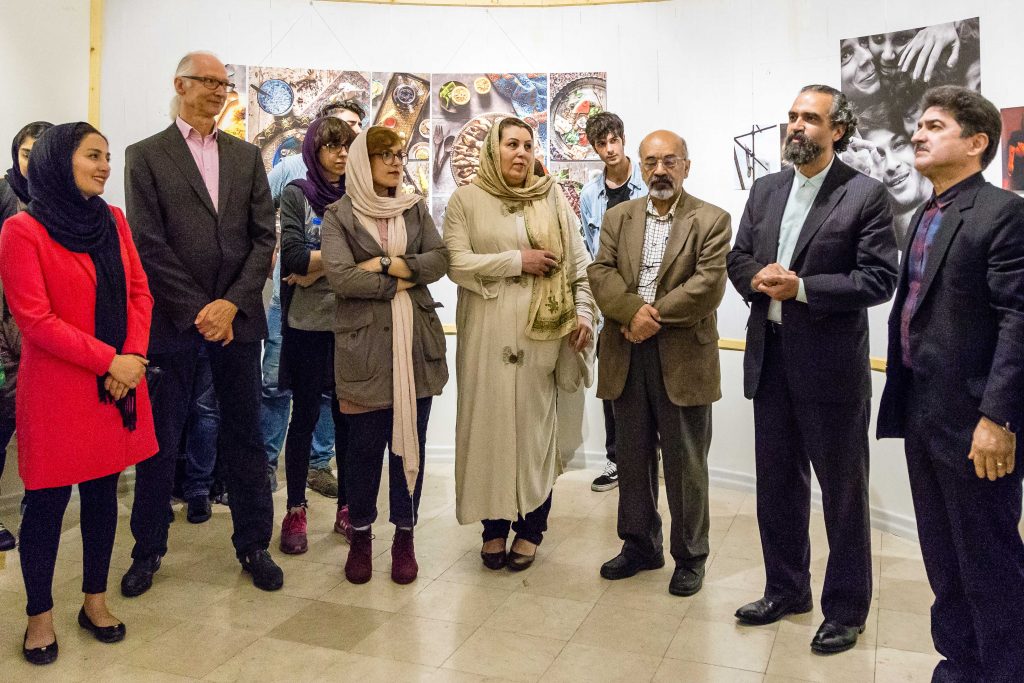 After nine days working on different topics and concepts in a tight schedule all participants were proud to show their individual work to the public. Negarkhane Honar, the gallery next to the faculty, was a perfectly fitting place by architecture style, size, and illumination for the presentation of the photographic series.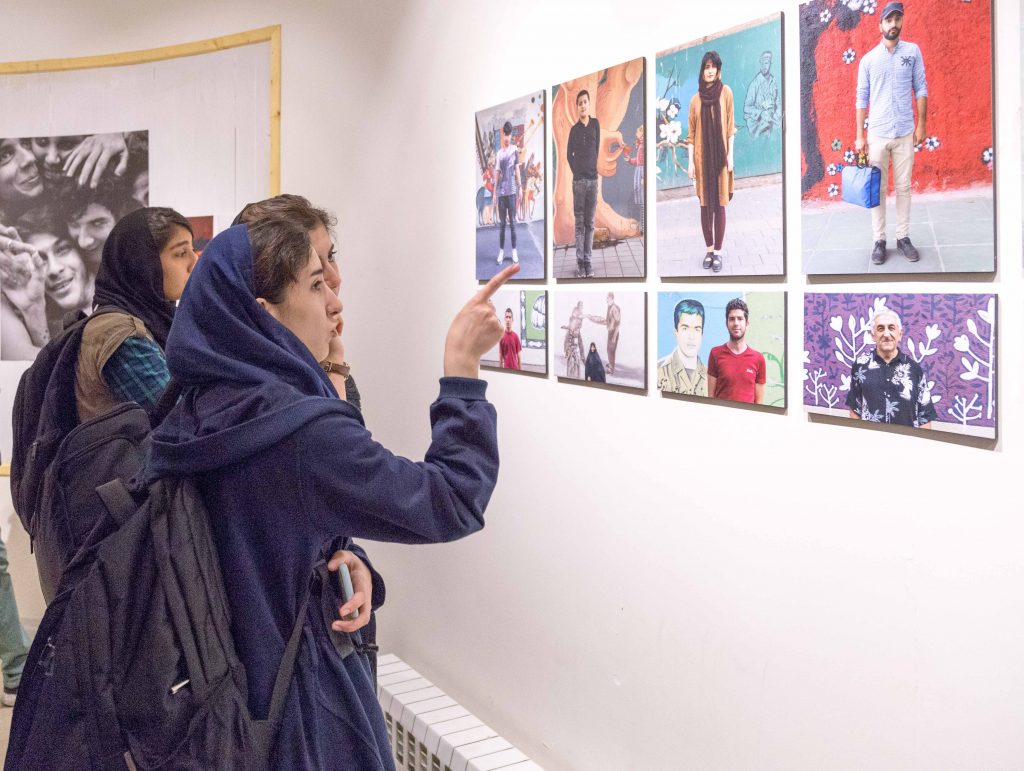 The management of the project, proper timing, staying focused on the preparation of the final exhibition were the key elements to successfully complete the first phase of the collaboration in Teheran.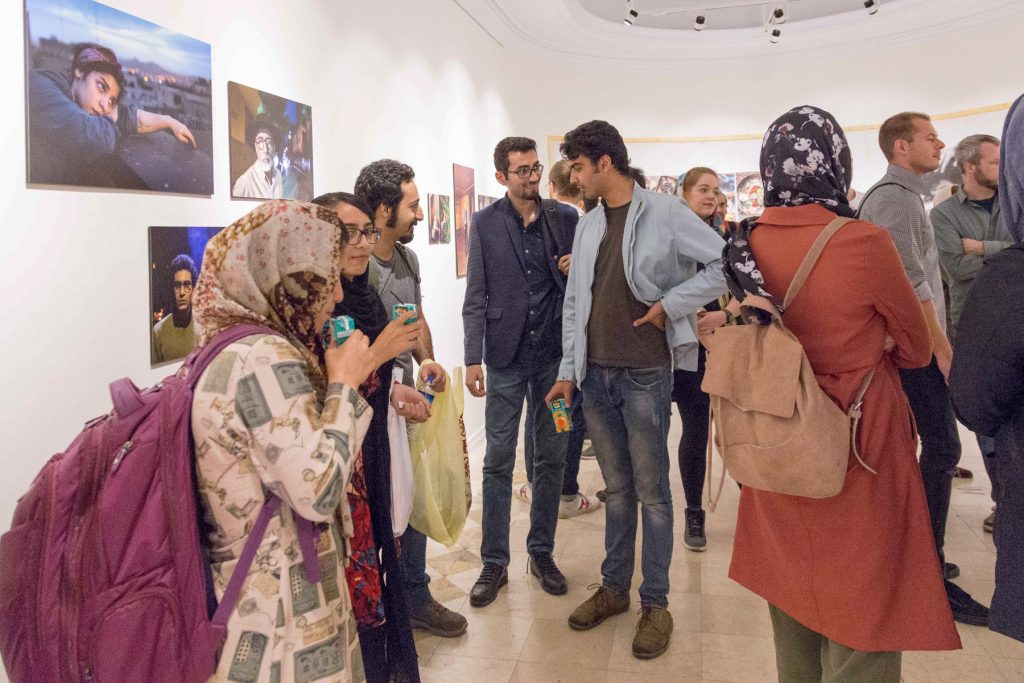 A lot of  interesting conversations between visitors and the photographers were going on concerning ideas, photographical concepts and techniques. Like on a big market the talks were held in every corner of the gallery, intercultural exchange at it's best.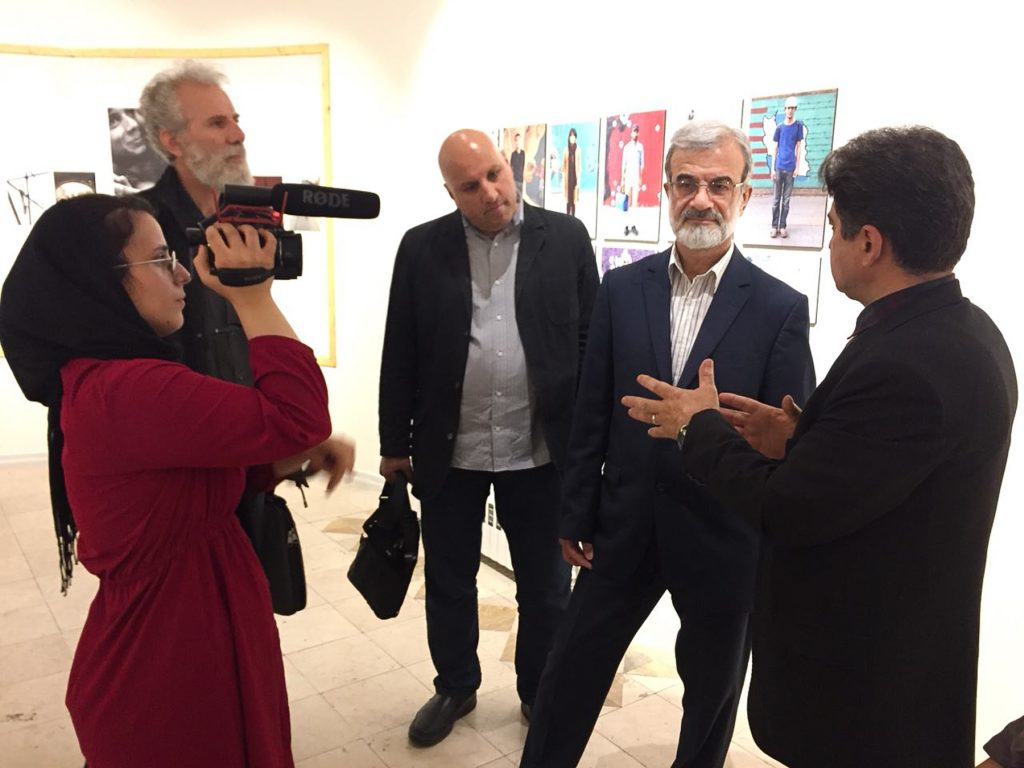 The celebration of the opening was the climax of the first phase of TWO CITIES conference which was held up in Tehran. Even the rector of University of Art, Prof. Dr. Akrami and the dean of Visual Art Faculty Prof. Dr. Soltani gave us the honor of being present on this auspicious occasion. For everybody it was a great event which will be kept in our memories.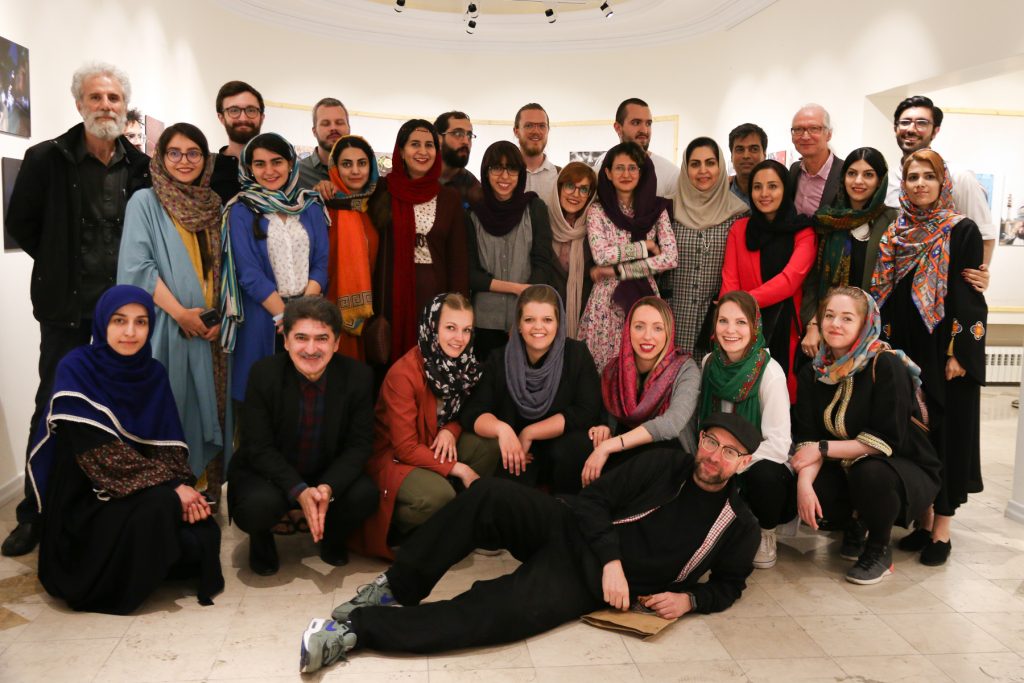 Authors: Bahar/Joerg