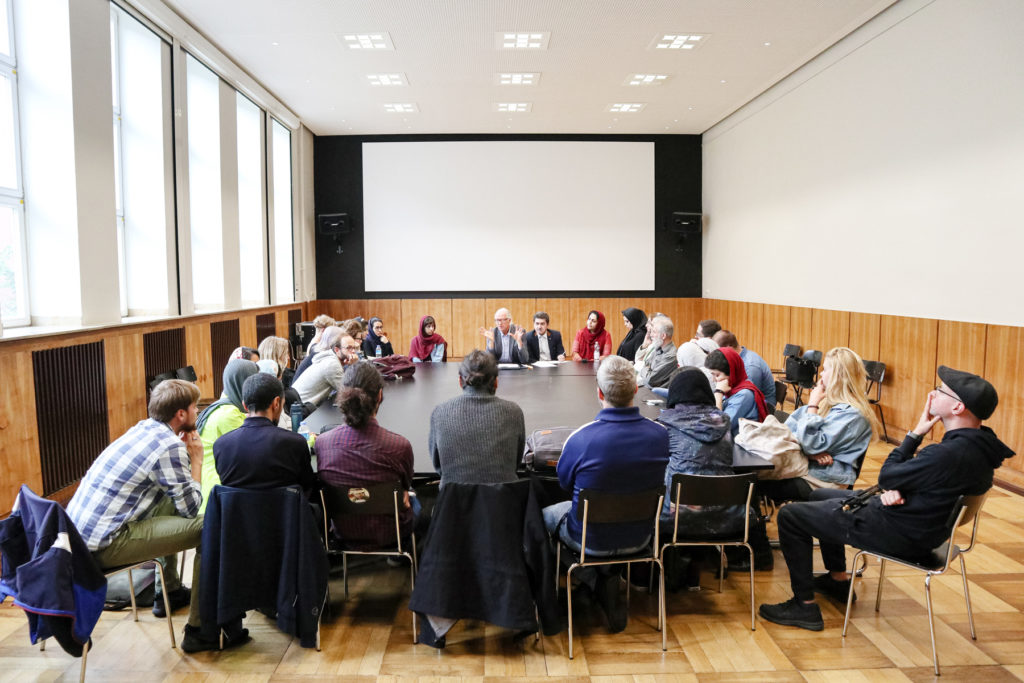 The second part of the TWO CITIES project in 2019 was officially launched with the presence of German and Iranian professors and all the participating photographic and graphic design students at the University of Applied Sciences and Arts Dortmund.
In the morning the Iranian students got a tour through the faculty of Design and were introduced into the facilities of various departments.
After that, all students had to explain their concepts and projectideas for this workshop and discussed together the conditions to realise them.