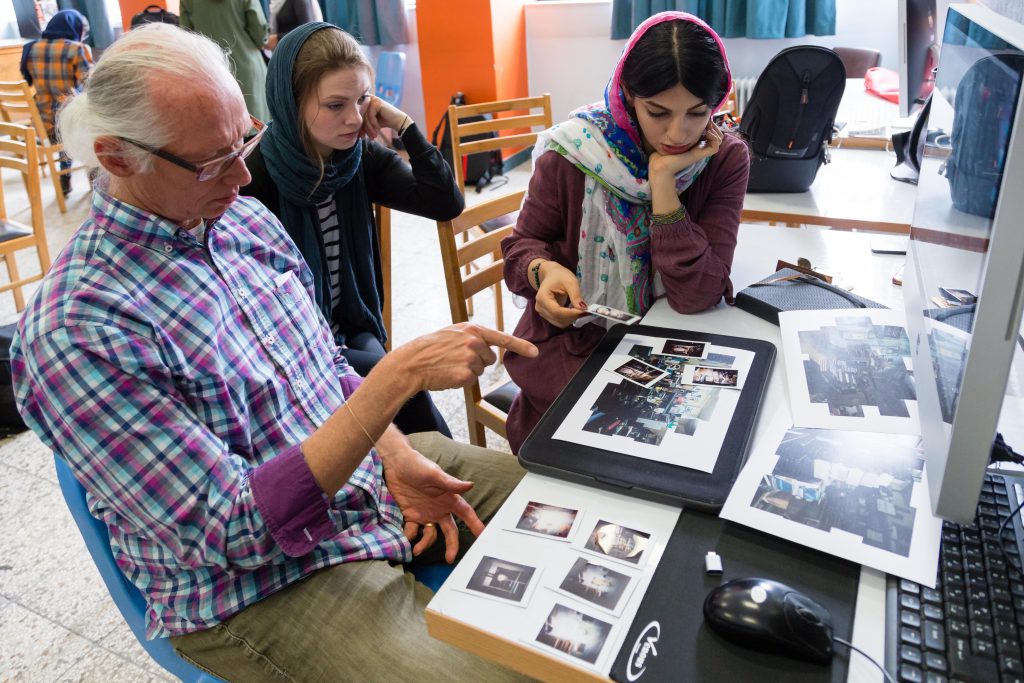 The First Evaluation, let's see how is the project going?
3/5/2018
On Thursday morning the students gather at university to show their first attempts to the teachers and also discuss it between the other students. They have already passed three photographic phases during the last days in the huge city of Tehran. Every team worked hard and eagerly to reach the first outcome. There were advises by teachers and from student colleagues paving the way for continuing the work and getting better results.

At all tables inside lecture room No. 25 at the faculty of visual Arts there were discussions about cultural experiences and work process as well about technical processes of photography.
Meeting on Holiday. The work should be done.
4/5/2018
In the Persian calendar Fridays are considered as a holiday but the whole team unstoppably continues to work intensely on the project. That's why the faculty has been opened to be a place of gathering. Part of the students have attended the meeting getting help and advices from the teachers and partner students while the others pursue their project individually or in groups. At this point of time the photographic procedure is in its middle of schedule. Almost every participant has developed his concept and photographic work to a higher level of relevance and aesthetic quality.
Partners and teachers are exchanging opinions about pictures and series while others help each other in editing the photographic results.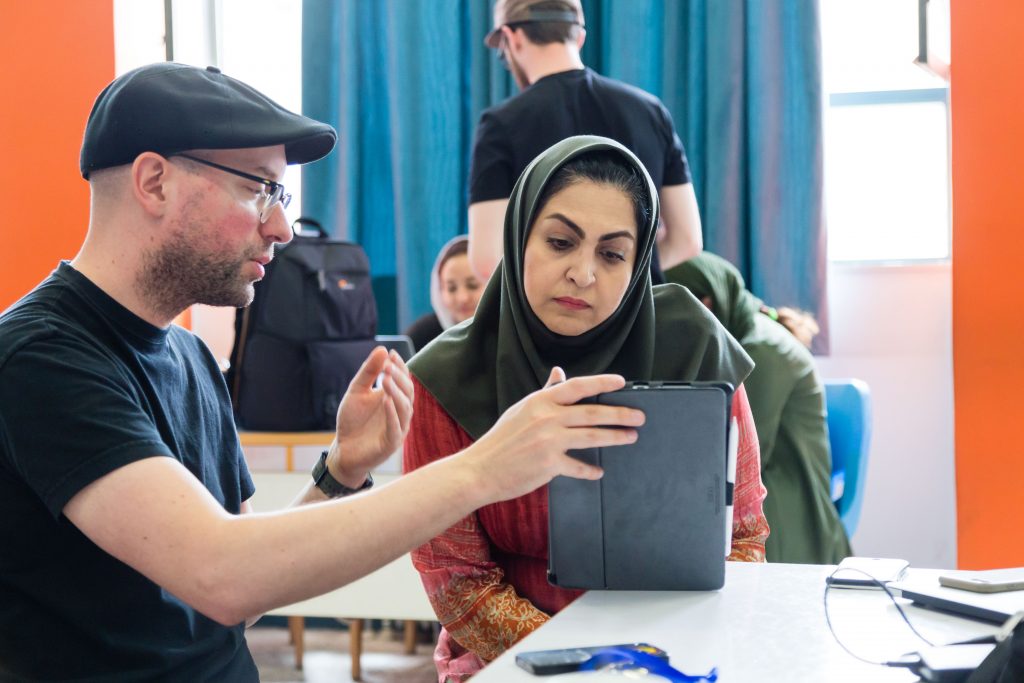 A big variety of photographic works and expressions has been created during the last days. The range of genres lasts from photojournalism to portrait, from staged to documentary, from experimental photomontage to still life in studio, from architecture to sport photography.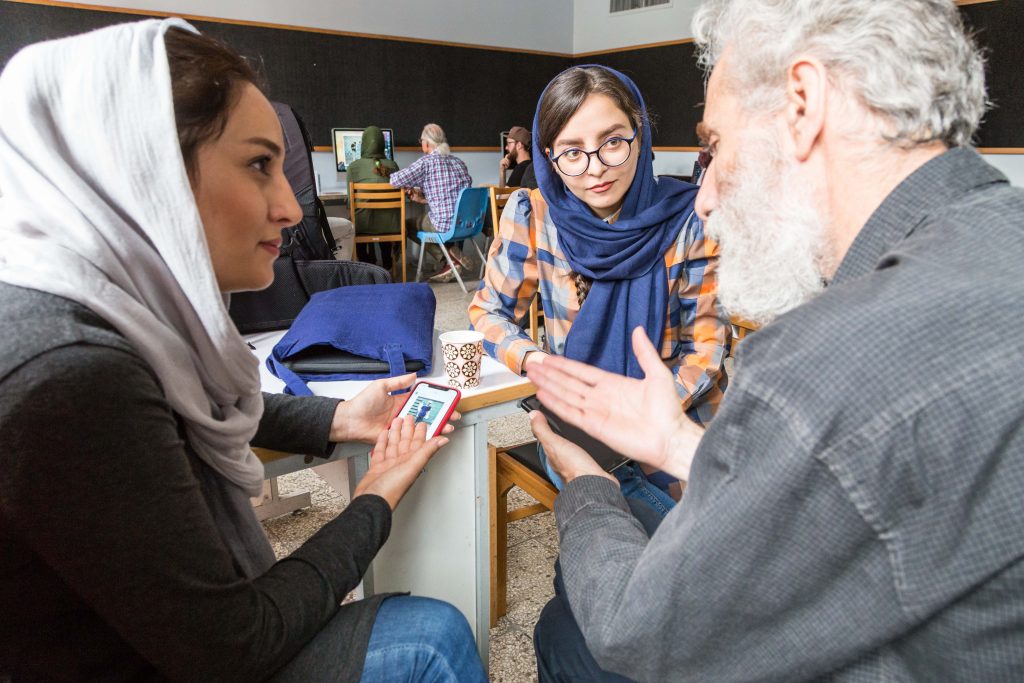 The daily meeting starting from morning mostly ended in a small lunch in one of the small café around the university while continuing the discussions and preparations to continue the work.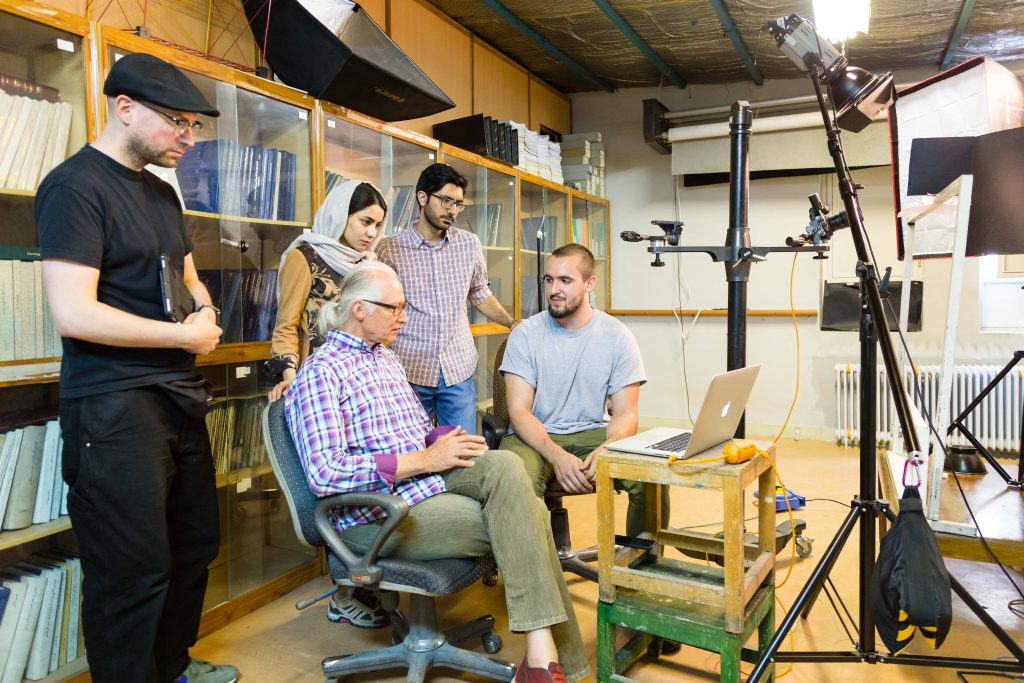 Author: Amir